Luna-Belle's Blog
I'm Luna-Belle and I'm South Avenue's school dog. Since starting work in April 2021, I have been busy getting to know the school and training how to be a good listener and friend to all the children and adults who come here.
I can't wait to see you around school!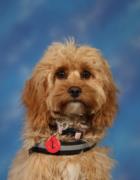 Keep checking my page to see updates on what I have been up to.
Before the Easter holidays, I helped the Easter Bunny deliver lots of treats to all of the children!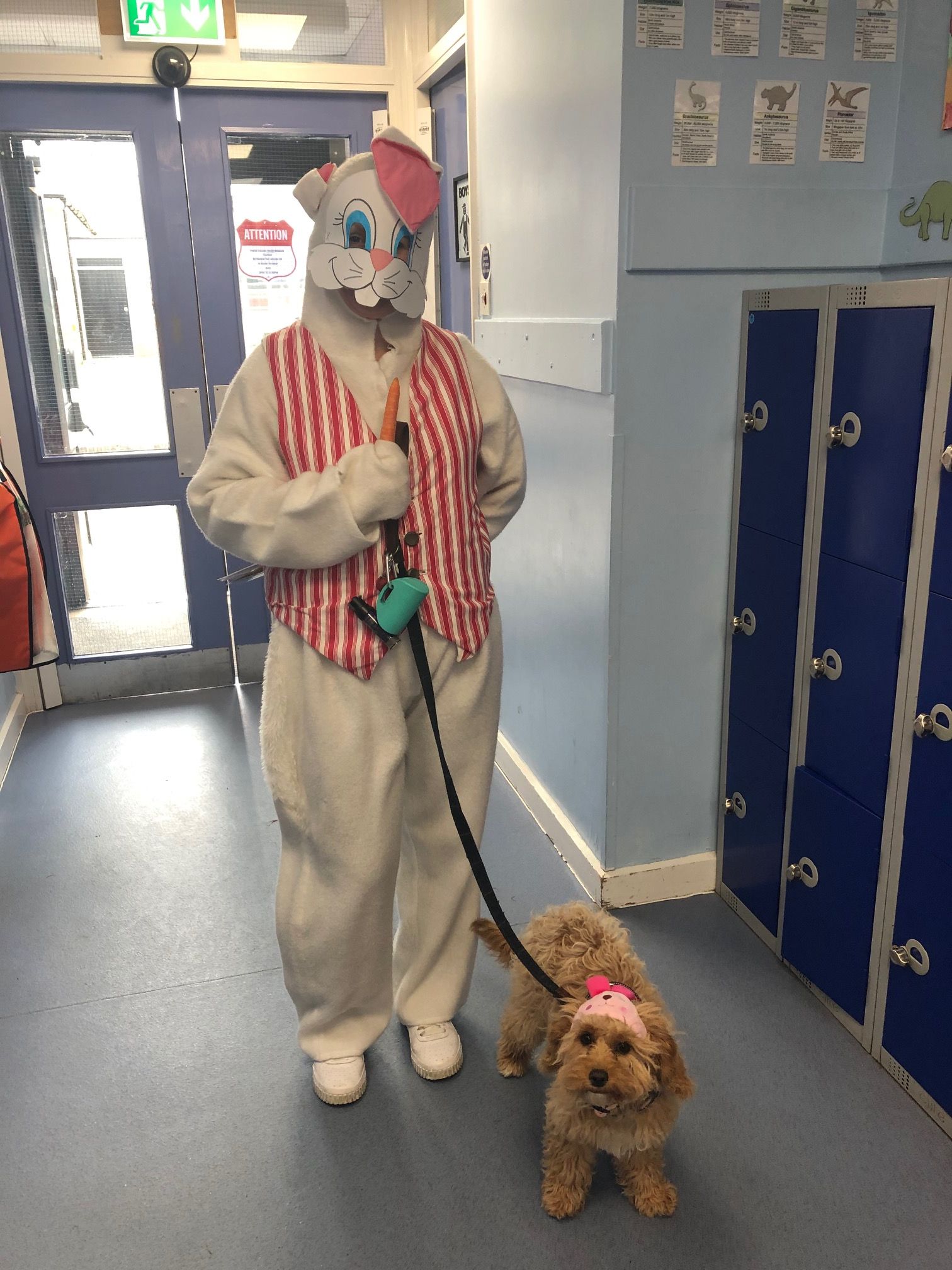 On 13th May, I passed my Bronze training award. Next week I will be starting my silver award.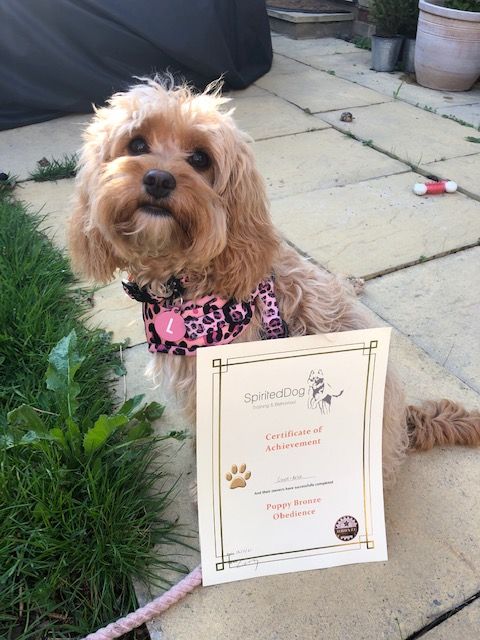 Year 1 have been writing fact files all about me! In term 5, I had an interview with them and answered lots of questions. The children then wrote fantastic fact files all about little old me. We had lots of fun together.
Guess what!? I have been learning to paddle board with mum (Miss Bedwin). I wasn't sure about my life jacket at first but now I love it!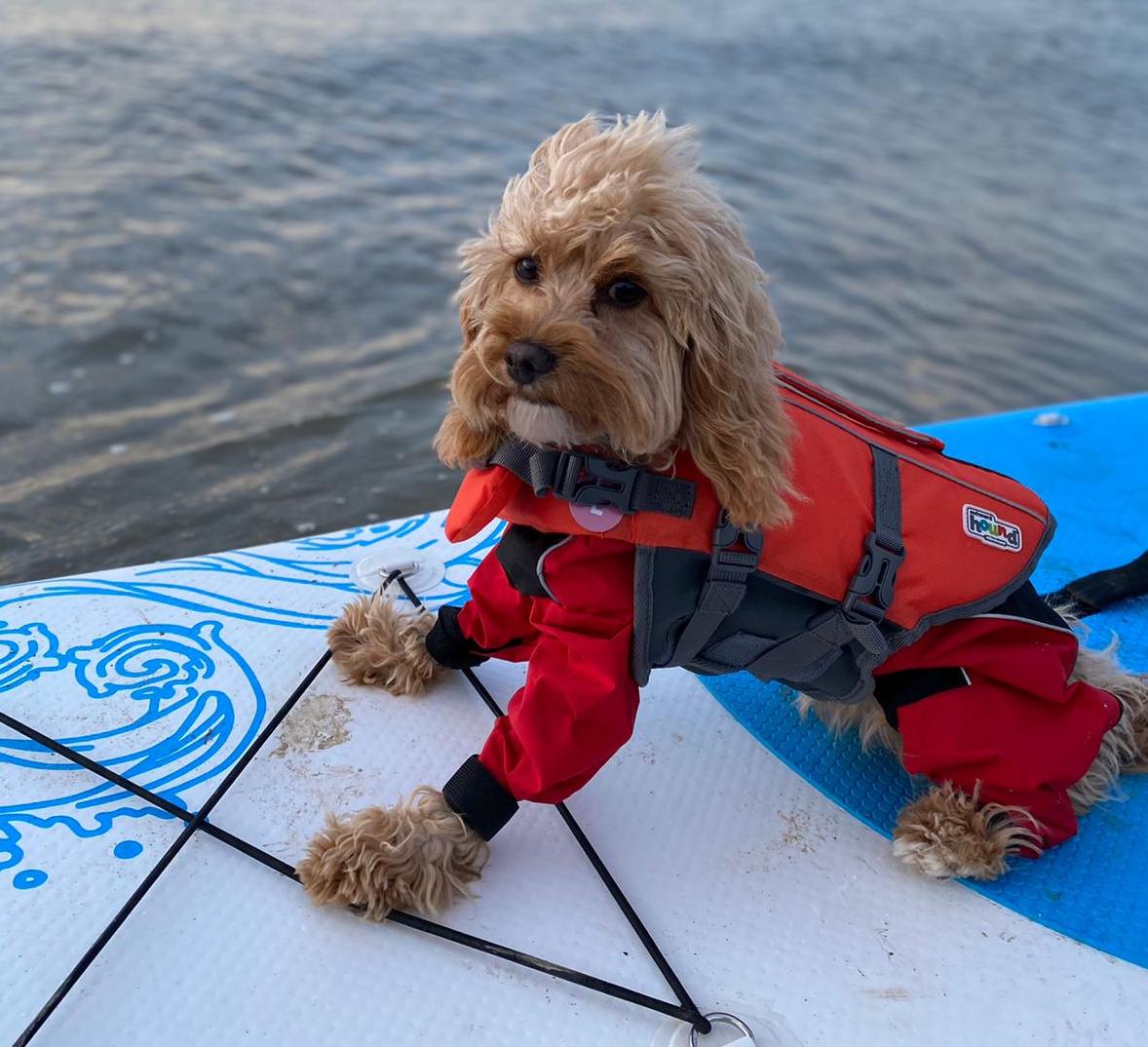 I got to join Ruby class when they went to search for graffiti in Sittingbourne. I was very good and enjoyed lots of sniffs around the town!